Free Mobile Services, We Come To You!
We come to your office or home around St. Louis and St. Charles, saving you time & money!
We Specialize in Windshield Repair and Auto Glass Services 
Check out some of our real on the job before and after videos.
Locally Owned and Operated
We are one of the highest rated auto glass repair companies in St Louis!
Competitive Pricing and High Quality Service
Hire the best St Louis company to repair your windshield!
Windshield Repair and Auto Glass Replacement in St. Louis, MO
Locally owned and operated Since 1996
Even with your best efforts to give your car the regular maintenance it needs, sometimes it requires additional care and repairs. At Glas Tek Windshield Repair in St. Louis, MO, we offer
professional windshield repair and auto glass replacement. If your windshield has sustained damage, schedule an appointment with us today.
Save Time and Money
If your car's windshield has a crack, don't wait to get it repaired. Even small chips can quickly escalate into irreparable damage. Windshield replacement is costly, and getting cracks and chips repaired early on can save you money. Check out our pricing to see how much money we can save you.
When you rely on us for your windshield repair or auto glass replacement, you also save yourself time. We offer mobile service free of charge, so you don't have to take the time out of your busy schedule to come to us. No need to add yet another item to your to-do list; give us a call today.
Trust Our Experience and Guarantees
With 27 years of experience in the windshield repair business, we have fixed countless kinds of windshield damage. We are confident about the quality of our work. Ask us about our rock chip repair guarantee and our one-year long crack repair guarantee.
We work with all major insurance companies, and we can even help you file your insurance claim. We want to help you get the service you need at a price you can afford.
Contact Us Today
To schedule your windshield repair or auto glass replacement in the St. Louis, MO, area, give us a call at 636.978.6677 or fill out our online form.
Need an Auto Glass Replacement Quote in St Louis?
If your windshield damage is not repairable, and it needs to be replaced, we work in partnership with Spencer Auto Glass a replacement company who offer competitive pricing. They can help you with factory or after-market windshields, along with other auto glass parts. By working with one of our certified windshield replacement partners, you not only save money, but get your replacement windshield installed by the best professionals in the industry.
About Glas Tek Windshield Repair
Glass Technology (Glas Tek) started 27  years ago and has repaired tens of thousands of windshields to date saving customers hundred of dollars in windshield replacement. Glas Tek repairs are so good that our failure rate is only one in five hundred: the lowest in the industry, and is backed by a 100% Money Back Lifetime Guarantee if our repair ever fails.
Accredited, Certified, and Reviewed
Check out some of our credentials: we have an A+ rating with the Better Business Bureau and have received Angie's List Super Service Award for 10 straight years (2008-2018). We are also National Glass Association and NWRA certified in windshield repair. Many auto glass companies in St. Louis have either no certification, or an F rating with the BBB due to poor workmanship and faulty repair methods. Don't risk you or your family's safety to a faulty windshield repair. Your windshield is the only barrier between objects on the road, and you and your passengers.
Saving Our Environment
Windshield chip repair in St. Louis makes perfect sense from an environmental stand point. Every year millions of windshields are piling up in our landfills and cannot be recycled. By having us repair your windshield, you will not only be saving money, but also helping to keep our world a cleaner place.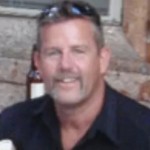 Dennis Caswell Owner and Operator of Glas-Tek
What type of windshield damage can be repaired?
A good rule of thumb, rock chips up to the size of a half dollar and single line long cracks up to 14 inches in length.
Would a rock chip spread further if I don't get it fixed?
No one really knows the answer to this. But, a bump in the road or temperature changes can cause it to spread. It is a gamble to put off getting it fixed.
Can I drive the car as soon as the technician is finished?
Yes. There is ZERO downtime with windshield repair. The glass is 100% sealed and can be driven immediately. You can treat the windshield as you normally would (i.e. wash your car).
Will my insurance pay for this mobile service?
Yes, 95% of all insurance companies will waive your comprehensive deductible and pay for the windshield repair as long as you have full coverage. Always consider this as a claim and in some cases could affect your rates. Best thing to do is check with your agent.
What can I expect to see once the windshield repair is complete?
Generally speaking, on an average chip repair, you should always get 85 – 95% clarity. Clarity depends on many factors: a) how the rock impacted the windshield, b) the size of the repair, c) how much glass is missing from the point of impact, d) the slant of the windshield, e) how long the damage has been there. NOTE: On long cracks, depending on the location of the crack & angle of the windshield, you may only get 75% clarity on the repair. Ideally, they should only be fixed if less than one month old .
At what temperature can a windshield repair be done?
From 10 to 100 degrees fahrenheit. On a cold day you just warm up the glass to simulate a 70 degree day using soft heat (heat lamp or defroster). If the sun is out, you can use the heat of the sun. Glass is alway much warmer than the outside air temp when in the sun. On a hot day pull in the shade and open the windows.
At Glas Tek, we are a locally owned business and put our money back in the local economy. When you call us you won't get a customer service representative located in another state, or have to sit through 10 minutes of automated prompts. You get a live, certified, trained auto glass repair technician, that has completed over 100,000 windshield repairs in St Louis. The call itself will save you time, from being bounced around from one person to another and being put on hold and then forgotten. We value your business. We feel that one of the biggest things corporations in America have lost is real "down to earth" customer service. You simply call us and we are there to serve you. No automation, no scripts. You ask a question and you get the answer. Listen to the over 90 "A+" rated reviews on the web from real people just like you. So what are you waiting for? Pick up the phone and give us a call. Give us the chance to earn your review for great service.